New season of Theosophy Talks!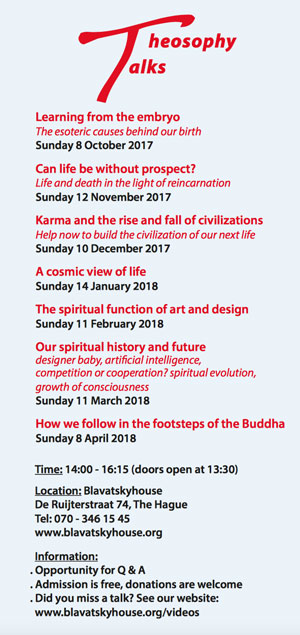 From September 2017 till May 2018 we organise Theosophy Talks, with titles as:
- Karma and the rise and fall of civilizations
- The spiritual function of art and design
- How we follow in the footsteps of the Buddha
Theosophy Talks are organised monthly in the Blavatskyhouse in The Hague (every 2nd Sunday of the month).
During the symposium and the talks you can meet our coworkers and obtain all information about our courses Thinking Differently and Life Wisdom, about coming talks or discuss any theosophical subject with our speakers.
Posted by blavatskyhouse on 10/08/17 at 07:37 PM in
Events
•