Lucifer el Mensajero de Luz - Spanish edition of Lucifer, the Light-bringer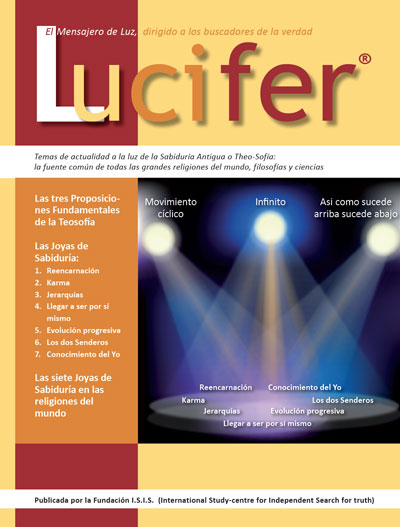 Con entusiasmo, presentamos el primer Lucifer el Mensajero de Luz en idioma español. En este Lucifer se presentan los tres Proposiciones Fundamentales de la Teosofía y las siete Joyas de la Sabiduría. No solo damos estas enseñanzas teosóficas, sino que también tratamos de mostrar las consecuencias prácticas para la vida cotidiana.
Esperamos que podamos inspirar con este Lucifer a mucha gente a vivir teosofía. El mundo la necesita.
Posted by blavatskyhouse on 17/11/17 at 09:51 AM in
Magazine
•